The Sound School (Ljudskolan)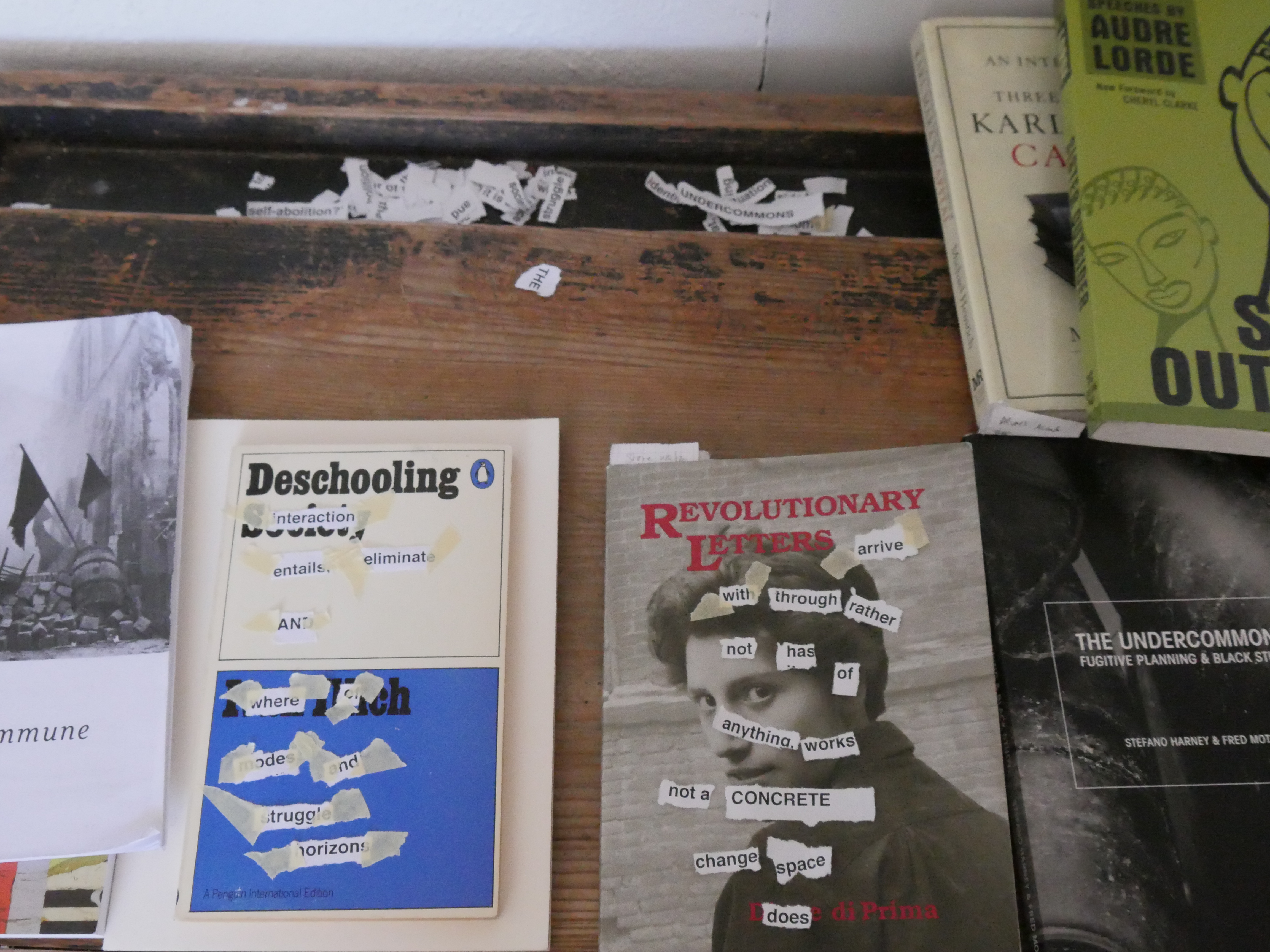 LJUDSKOLAN (The Sound School) is a ongiong collective experiment in sound and school, which has so far taken place in the summer of 2014,2015 & 2016.
The school was established as a place to explore the different potentials in (extended) listening, and as a place to meet in a shared curiosity about the political and philosphical aspects of sound as a medium. "We are not interested in genres, but in the sonic space as a place where what we accept as value and truth can be disturbed. Through field recordings, experimental interventions and collective listening we strive to challenge knowledge hiarachies and ideas around the individualised self."
In the school we share time, ideas and practical tasks as we go along – meaning that learning sites potentially takes place when cooking, cleaning, caring etc.
Each year's school has a thematic:
2014: Concepts of Sound.
2015: The Paris Commune (Sounding).
2016: Borders; as a both concrete and abstract phenomena.
Podcast about ljudskolan:
https://soundcloud.com/kunsten-nu/lydkunst-7-ljudskolan-kommuner-lyder
https://ljudskolan.tumblr.com/
for more information write:
edelgart@gmail.com or ljudskolan@gmail.com
Friends and parttakers of the ljudskolan (a.o):
http://
www.thebridgeradio.dk/artists
http://thelakeradio.com/
https://soundingbodies.
kunstakademiet.dk/
http://caratolmie.tumblr.com/
http://
www.paulabbott.net/index.html
https://
www.hannahanbert.dk/